Welcome to the cannabis and (liposomal) vitamins infotheek of Maureen Hanlon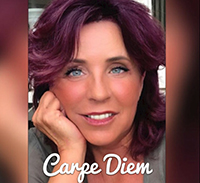 Read it..
Know it...

The information on this page about the use of the cannabinoid CBD, CBG, THC and liposomal vitamins such as Curcumin and Vitamin C is intended as a choice aid for people who want to use cannabis or liposomal vitamins as self-medication.

I am not a medical doctor but since a couple of years (because of my illness) I've been studying the wonderful effects of CBD, CBG, THC and liposomal vitamins. All research, studies and articles that I have found about it (and find), I try to link in Jip and Janneke language to the disease or condition where it could help ..., so that you can read them and you can amaze yourself .

The information on this page is not meant to diagnose, treat, cure or prevent illness, but purely informative ..... but well worth reading!

Discuss the use of CBD, CBG, THC oil and liposomal Curcumin and Vitamin C, possibly also with your doctor.
ADHD / ADD
Alzheimer's
Arthrosis
Arthritis
Anorexia
Aids en Hiv
Autism
Acne
Addictions such as drugs, medicines, opiates, nicotine and alcohol addiction​ and CBD
Arteriosclerosis
Artery blockages​
The health benefits of CBD or cannabidiol and CBG or cannabigerol:
Numerous
studies
and
scientific articles
now underpin that not only sick people, but also every healthy person should simply take a few drops of
CBD-oil
every day for optimal health.
A selection of the studies and scientific articles that prove what CBD can mean for your well-being:
- it makes you energetic
- it improves your mood
- it can help against depression
- it can help against psychoses
- it can suppress epilepsy
- it can improve brain functions
- it can help against nervous disorders
- it detoxifies your body
- it can improve blood pressure
- it can lower blood sugar levels that are too high
- it can inhibit tumor growth (often in combination with THC)
- it can alleviate COPD (damaged lungs) complaints
- it can reduce asthma symptoms
- it can reduce allergy symptoms
- it helps against inflammation
- it allows you to recover more quickly from physical exertion
- it gives you 30-40% more fitness
- it can help in the transition from hot flashes
- helps against insect bites
- helps against bruises
- it can counter the 'high' effect of THC
- it can make you sleep better, but sometimes also keep you awake because you
just have too much energy, this is really different for each person
- it can alleviate fibromyalgia symptoms
- it can alleviate rheumatic problems
- it can alleviate arthrosis symptoms
- it can alleviate arthritis symptoms
- it can alleviate lymany problems
CBD and CBG are cannabinoids that also occur in our own endocannabinoid system, so are actually a body's own substance.
See here a clear
video
explanation about our endocannabinoid system and cannabis.
And this video with short explanation what is CBD and what can it be used for:
https://youtu.be/ENVcvhH-0zI
And also see this video: what do we know about the effects of medicinal weed up to and including 2017:
https://youtu.be/qKy_KnjtBBg
CBG
What is the difference between CBD and CBG oil?
Many people do not know (yet) what
CBG-oil
is
It has been discovered that when you use
CBG-oil
and
CBD-oil
alternately, they reinforce each other's effect.
Due to the interaction that takes place between CBD and CBG, results can be achieved that the 2 cannabinoids will not achieve individually.
The better the ratio in CBG / CBG, the more effective this combination is.
There is an entourage effect between the different cannabinoids.
This means that THC, CBD and CBG can strengthen or weaken each other's properties. For example, CBD can reduce the psychoactive effect of THC and CBG strengthens the effect of CBD.
What is CBG (Cannabigerol) and what can it be used for? ...
I often advise CBG alongside CBD, not only because it strengthens each other but also ...
This is why ...
Cbg is in my opinion the most beautiful cannabinoid of the cannabis / hemp plant.
Can not be otherwise, because she is the mother (stem cell) of all other cannabinoids
Below I have summarized what has been known about Cbg so far ...
Cbg is a non-intoxicating cannabinoid that occurs in the Cannabis species of plants.
CBG is the non-acid form of cannabigerolic acid (CBGA), the original molecule (the stem cell cannabinoid of all cannabinoids) of which many other cannabinoids are made.
By the time most strains of cannabis have matured, most of the CBG has been converted into other cannabinoids, mainly tetrahydrocannabinol (THC) or cannabidiol (CBD), leaving usually less than 1% CBG in the plant.
Health benefits of CBG (cannabigerol) known so far:
• Stimulates growth of new brain cells
• Stimulates growth of bone tissue
• Antibacterial
• Reduce inflammation
• Can inhibit tumor growth / cancer
• Can help reduce Spasmes
• Helps with skin conditions such as Psoriasis
• Can work as an anti-depression
CBG does not activate THC-like activity, which means it is non-intoxicating.
But it does have its positive qualities.
Read the extensive possibilities and studies about CBG
here
Can I bring CBD oil,
CBG-oil
or
THC-oil
or cannabis oil on holiday?
CBD and
CBG-oil
is now being used by many people in the Netherlands, so it is preferable to take the CBD and / or
CBG-oil
everywhere, including on holiday.
But is that allowed?
There are still some countries where CBD and
CBG-oil
are not yet accepted. That is why it is advisable to read this article carefully before you put the CBD and / or
CBG-oil
in your hand luggage or suitcase!
Anno 2018, the Dutch Customs states that it is permitted to take medicines such as dietary supplements and medicines abroad.
The condition is that the product does not fall under the Opium Act.
In some countries, however, the rules may be slightly different. As the regulations are not yet fully adapted in each country to CBD, we advise you to first contact the airport of the destination. Many airport sites have a contact form that you can fill out.
It can take 24 to 48 hours before you get an answer to your question.
Ask your question well in advance / fill in the form in time.
If you decide that you take your CBD and / or
CBG-oil
with you, we advise you to bring a number of things to the airport:
Original closed packaging
Laboratory / test report on article
Which CBD or
CBG-oil
is good?
That opinion will be different for many CBDs and everyone argues for his own product.
Do not just buy CBD at the supermarket or that kind of stores, go for quality and not for quantity.
Mercedes and Smart both come from the same factory ... but it is a real difference to drive.
With kind regards,
Maureen